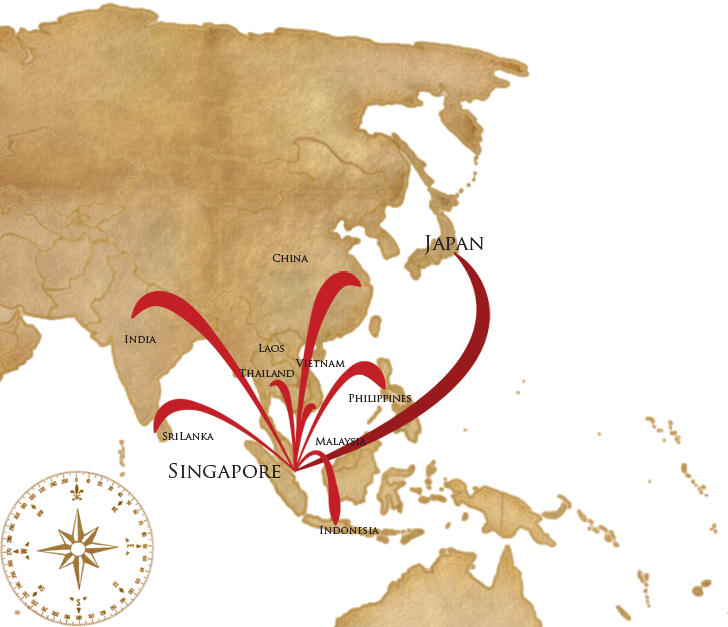 Fuji World's Singapore HQ aim to set up an efficient trading hub in terms of cost and time savings for all customers in Asia. Singapore's central location, efficient transportation infrastructure and safe environment further provide a conducive location for customers source from our one-stop trading hub. Cost efficiency and shortened lead time from these strong points will maximise profit and minimise cost creating a win-win situation.
Cost Efficiency: To be specific, Fuji World will provide a one-stop centre for their information dissemination for products, efficient centralised binding/packing leading to the shortest lead -time for delivery to customers.
Currently, Fuji World has 6 branches in Japan, to consolidate customer's goods more quickly and at a lower cost. Eventually, 15 branches will be set-up countrywide to serve suppliers even more efficiently. Future plans, with more partnership in countries in Asia, services will be provided on a door-to-door basis to eliminate extra overheads incurred in normal trade.